FAQ
Nameserver Check
This function allows you to run a live nameserver (NS) check for your listed domains. You have the option to check if your domains are set towards our nameservers.
To set a nameserver check please follow the steps below:
• Go to "Advanced Search"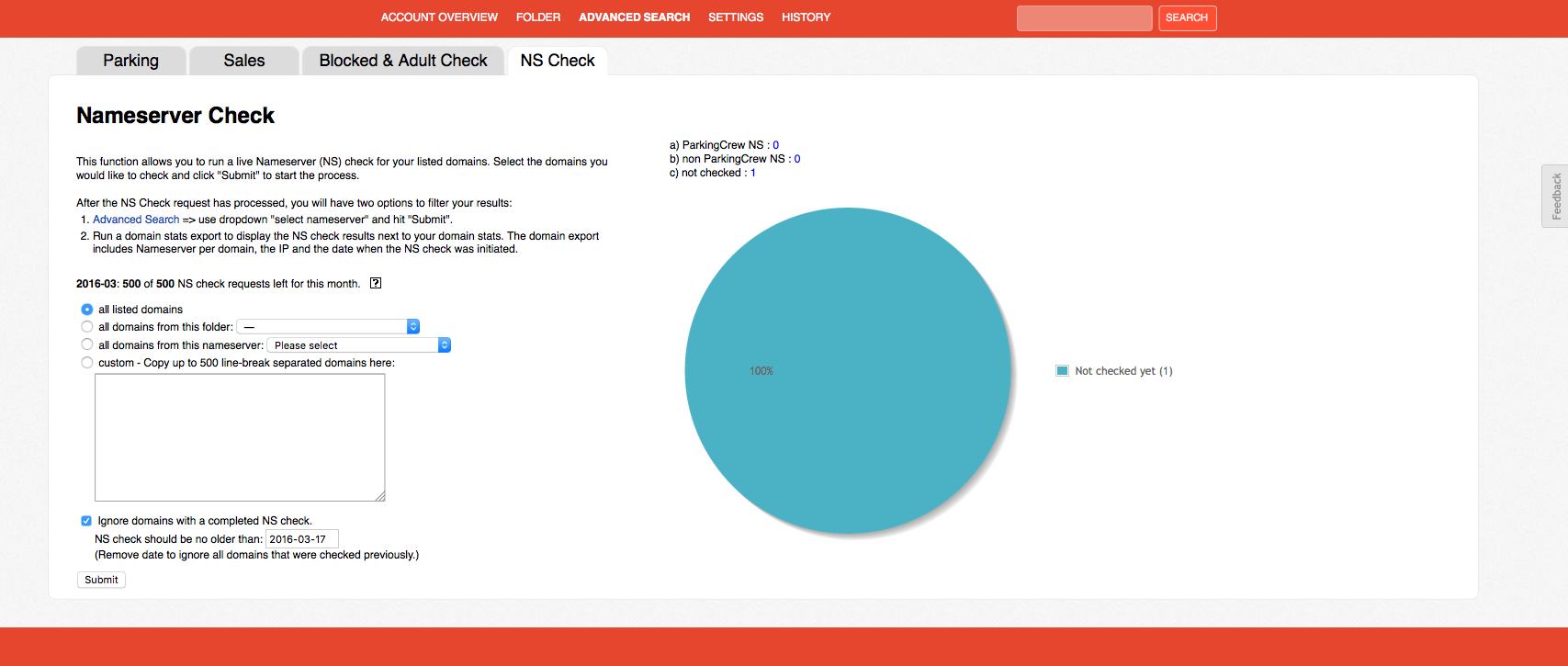 • Select the tab "NS Check"
• Enter your domains or select the desired button
• Click on "Submit"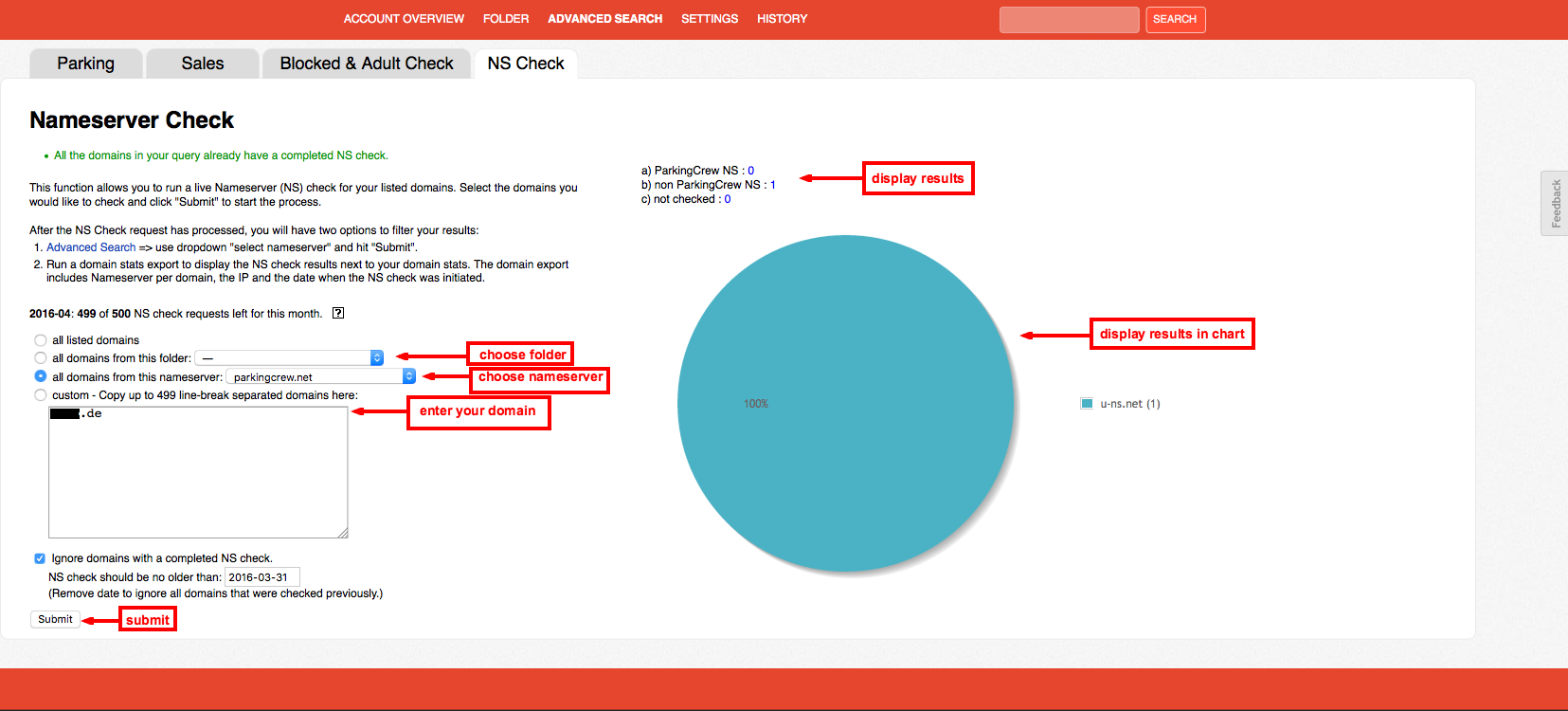 Results:

Top Questions
Information at a glance
Got a great idea?