FAQ
Where can I find my deleted or removed domains?
Deleted domains:
When you delete domains from your account or domains get removed from your account through an ownership review, they will be displayed in the virtual folder "Deleted" in the folder section of your account.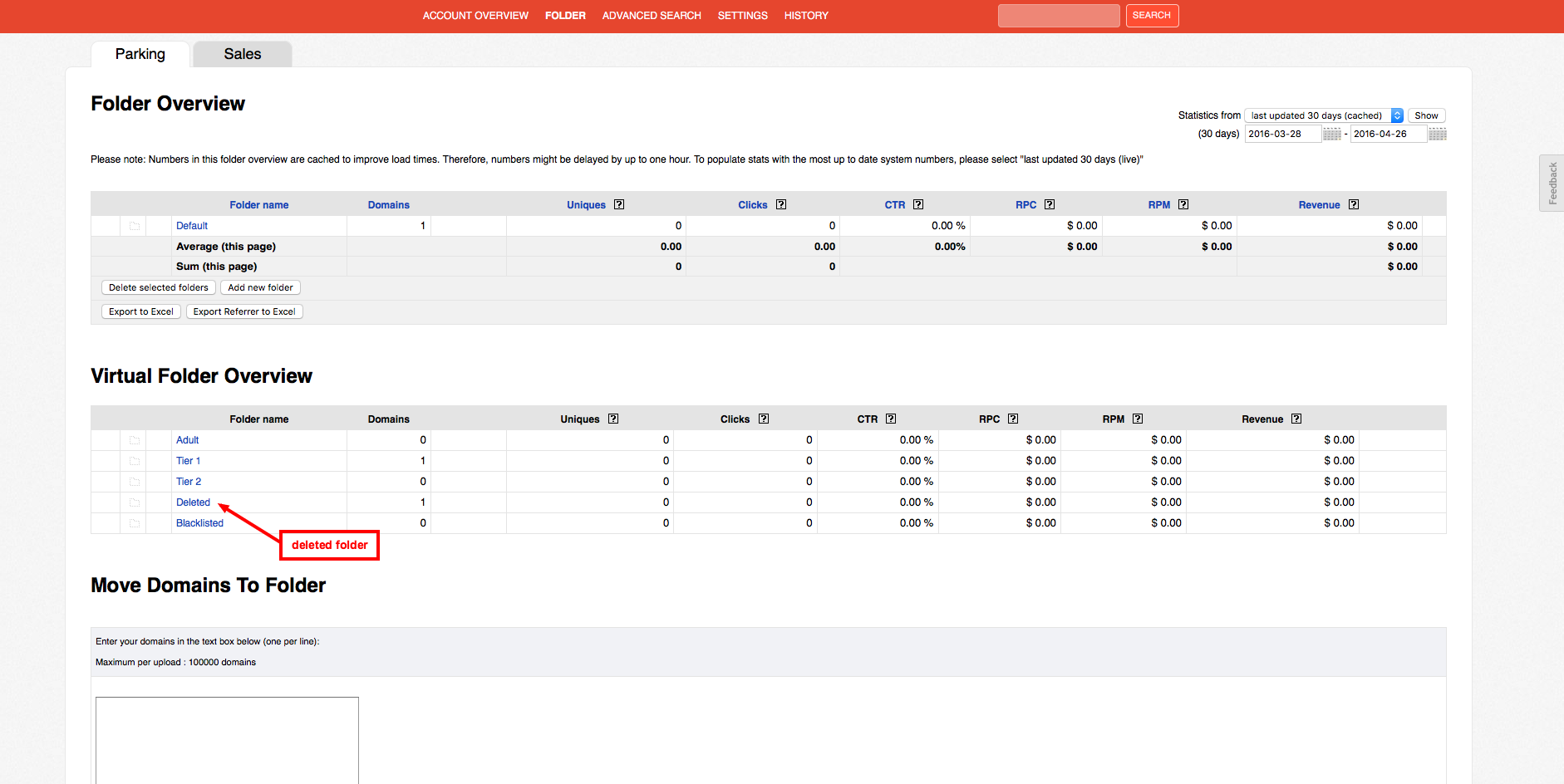 When domains get removed from your account due to an ownership review, you will find a note informing you that domains got removed from your account. You can find these domains in your deleted folder as well.

Why are deleted domains still in my account overview?
Deleted domains remain in your account overview for the time period they were in your account and are displayed in a shaded view. With time they should disappear from the account overview, usually by the end of the month. If you do a stats search in the time period the deleted domain was active in your account, than it will still pop-up and show you results.

Top Questions
Information at a glance
Got a great idea?