FAQ
How to inform us about a bug?
Please submit any bug reports through our feedback form.
• Click the "Feedback" button on the right hand side of your screen
• Choose Type: "Bug Report"
• Enter your subject
• Enter your comment
• Click Submit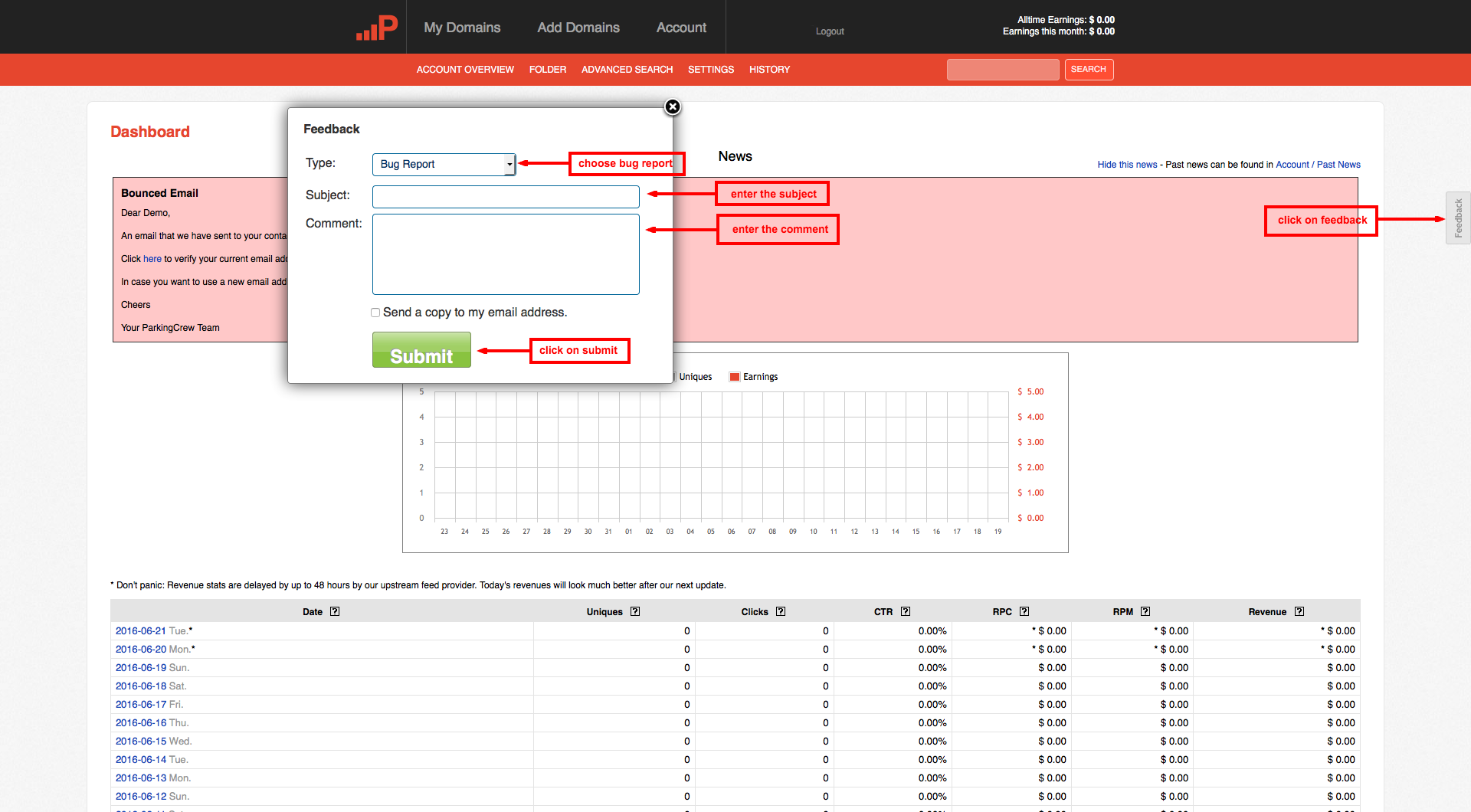 Top Questions
Information at a glance
Got a great idea?